I have been so bad about posting lately... Please forgive me. So much has happened since my last post. My home is absolutely BEAUTIFUL.. I am so in love with it and can't wait to get those keys in my hand. Hopefully my closing wont be delayed but remember my post about having to use a broker for my loan... well that is no longer true, my loan is back with NVR but I'm also back in the middle of the paperwork shuffle. Longgggg story about the bad broker deal but I'll give you details in another post. I just wanted to share some pictures and stay positive that NVR will get the loan app through underwriting in time to still close on 2/25. I'm remaining optimistic and faithful.
I told myself that today would be my last time visiting the house until Pre-Settlement on 2/21. I want to leave something to the imagination and there is basically nothing else to be done except landscaping, cleaning and making everything look pretty.
I think our Red Door will be painted this afternoon.. Can't wait to see it.
Wow! We have a lot of side and back yard to cut.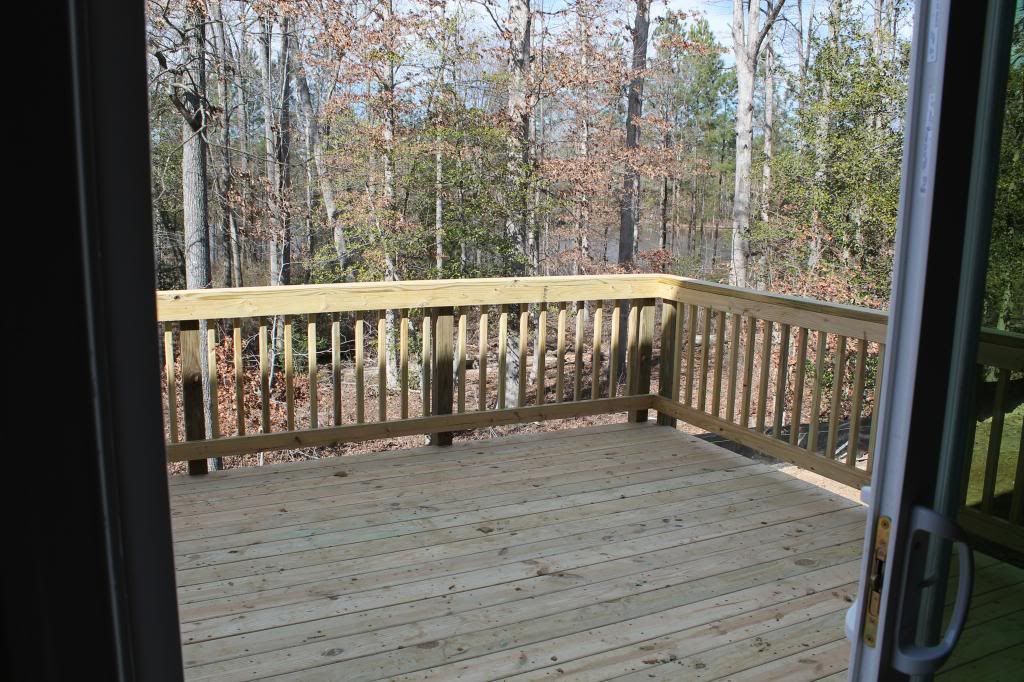 Deck with a nice little view of Cosbys Lake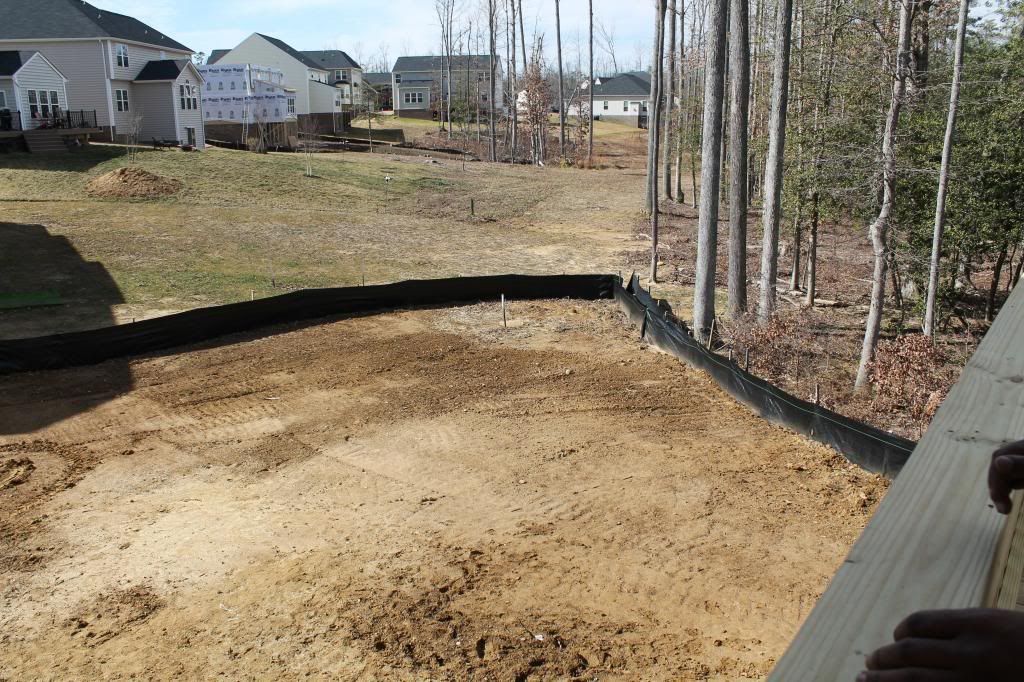 And a whole lot of grass to grow!
Hardwood in the Foyer, Mud Room & Powder Room.
Love it!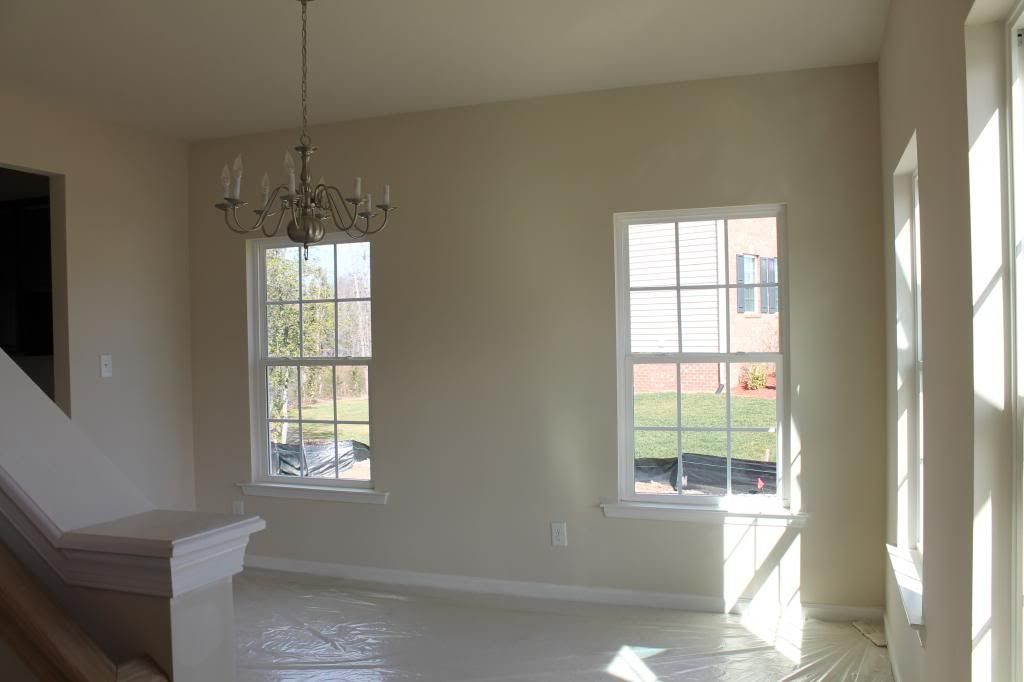 Dining Room from Foyer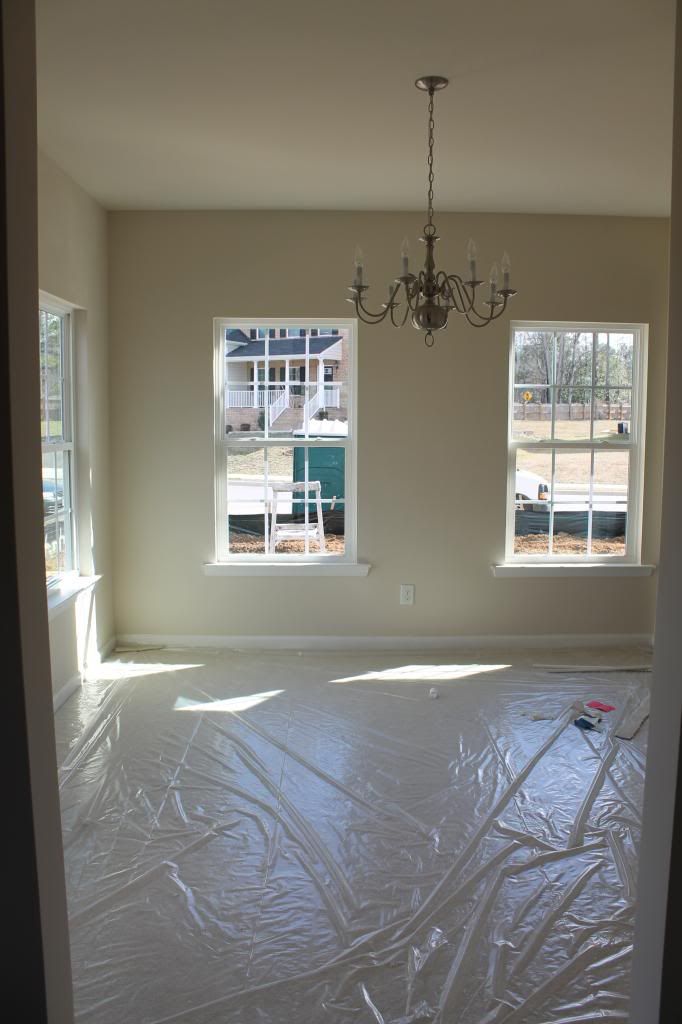 Dining Room from Kitchen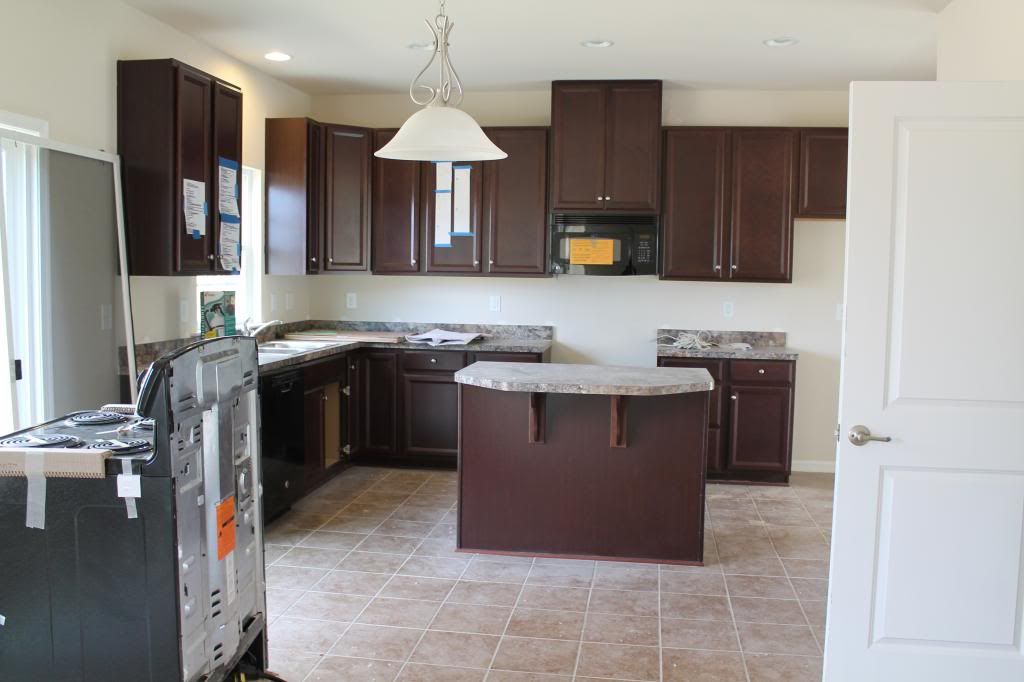 Stove has been just sitting there for a while... Not sure why?
Basement Hall & Unfinished Bathroom where that door is.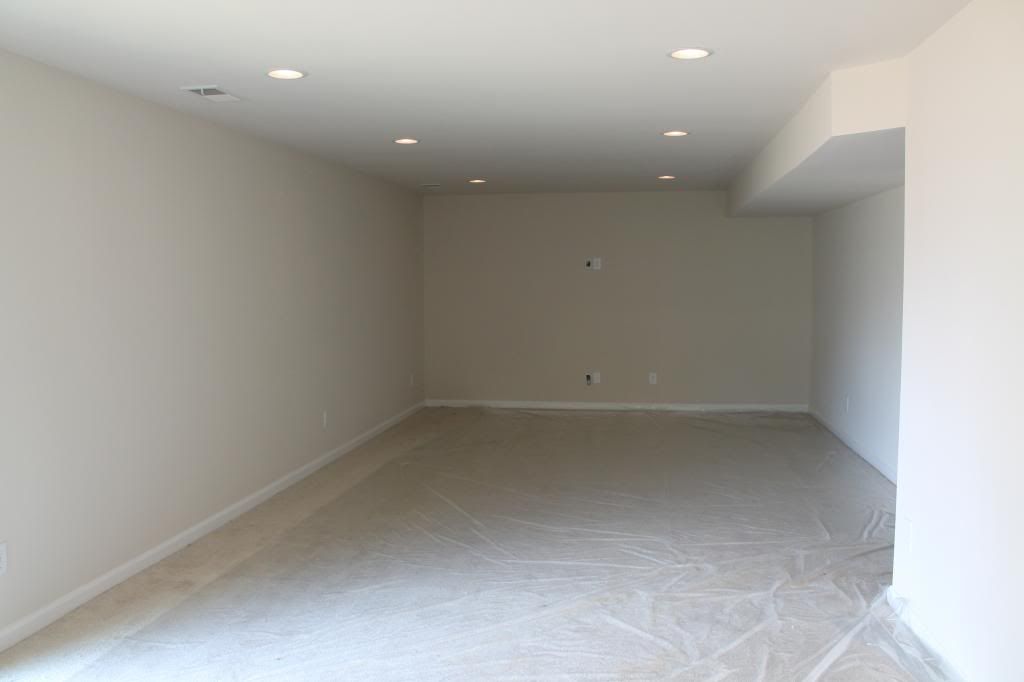 Basement! I think this is my favorite part of the house.
Bathroom Vanity ... and not really feeling the white vanity top.
In My Opinion the shower enclosure is hideous. I'd prefer a tile floor and seamless glass shower.