I got a call from Structured Cable yesterday, I thought it was very interesting that he informed me that drywall was going up on 12/20 so we went ahead and scheduled the walkthrough for Monday, 12/17.
Kiddo has been out of pre-school all week with a nasty cold so he has been getting a kick out of our lunch hour visits to the lot to see the progress.


Two levels now... hoping for the 2nd floor by week's end. Things slowed down a bit this week.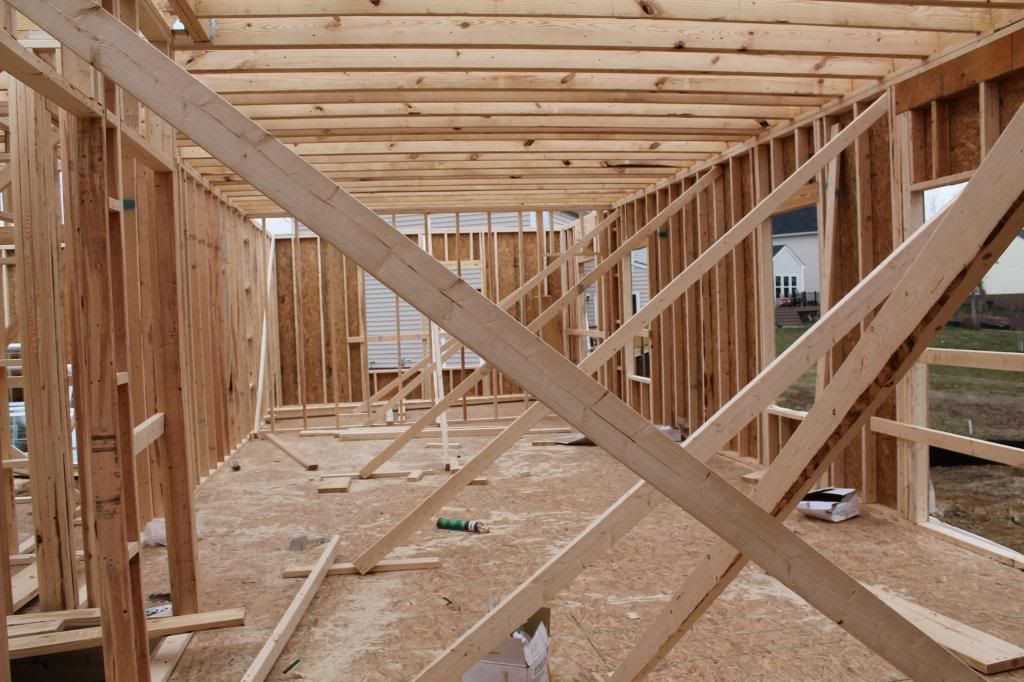 Standing in the kitchen looking into the Family Room. I'm going to really miss that Morning Room.
This seems a little tight without it.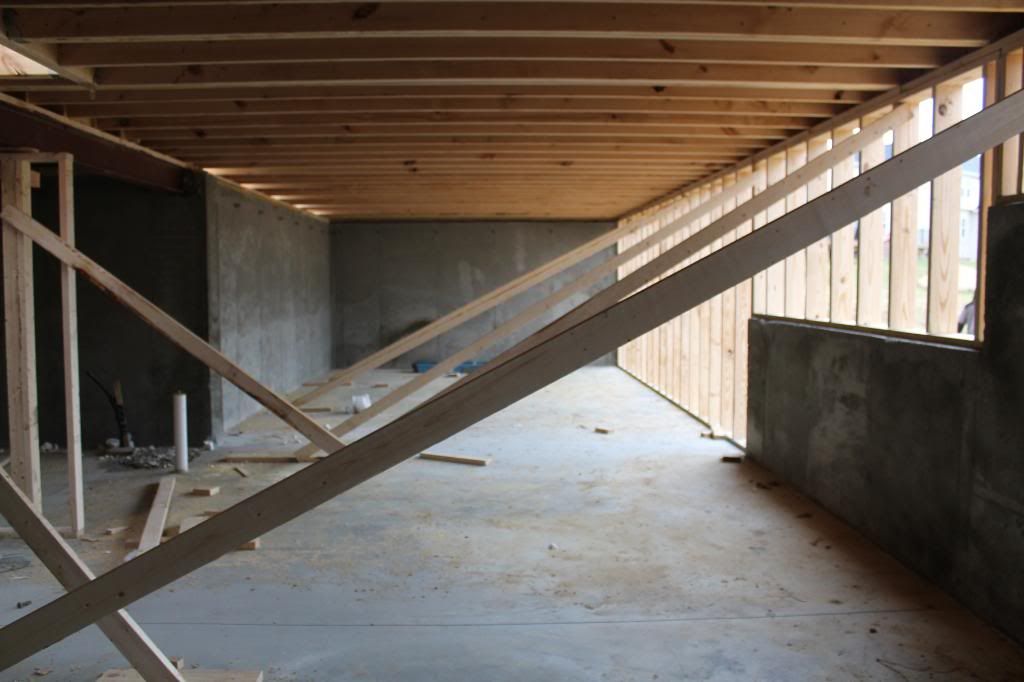 Basement View. Still curious as to how this space will feel with the unfinished spaces
closed in.
Very happy that we added 5 additional windows. I love natural light.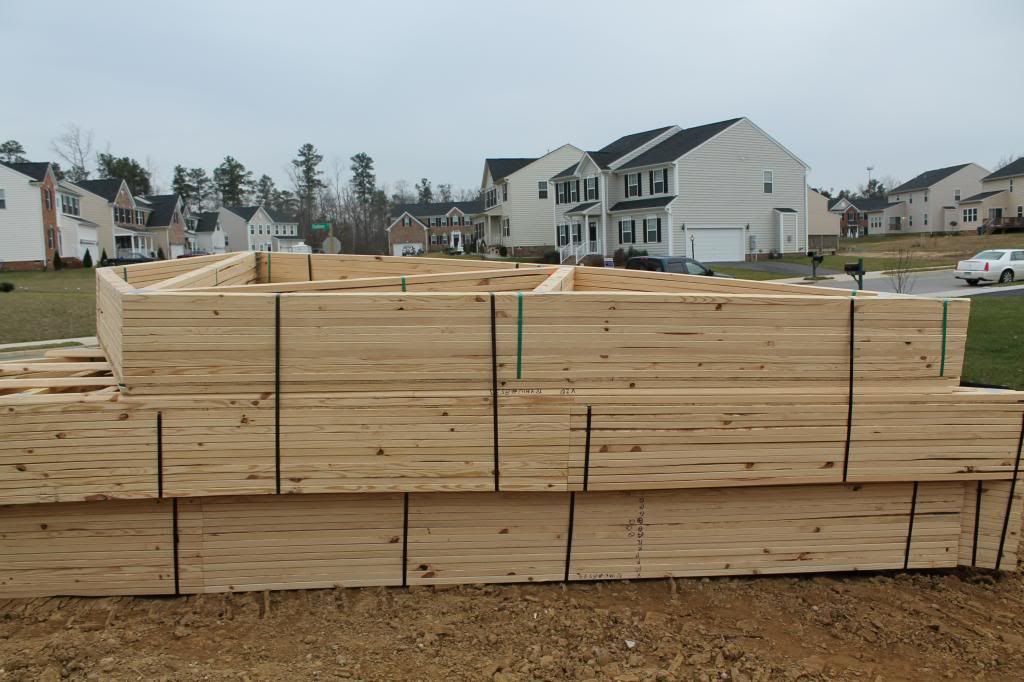 THE ROOF! THE ROOF! THE ROOF IS ON.. THE GROUND :)